Today: KCG Seminar on Role of Foreign Divestment for China's Innovation Edge by Holger Görg
16th March 2021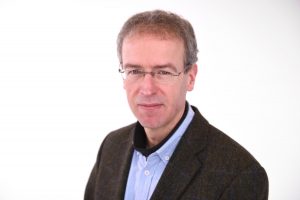 Foreign direct investment (FDI) is often seen as being advantageous for fostering the economic development of host countries. Since investors bring in not only financial capital as well as know-how and technologies, FDI is also considered to be able to support firms and countries receiving FDI to deal with financial and technological difficulties in innovation activities.
In contrast, much less is known about how foreign "divestment" would affect the FDI host countries. Can it be simply expected that if FDI can foster innovation, then divestment would challenge the invested firms to continue or intensify their innovation activities? Against this background, Prof. Holger Görg (KCG Managing Director) will give a KCG seminar to present his recent research paper "Foreign Divestment – Crisis or Chance for China's Innovation Edge?", co-authored by Dr. Haiou Mao (KCG & Wuhan University), Prof. Aoife Hanley, Ph.D. (KCG, IfW and Kiel University), and Guopei Fang (Huazhong University of Science and Technology). The seminar is co-organised with the Kiel Institute for the World Economy.
Abstract: The recent move towards decoupling from China, prompted by the 2018 trade war, has implications for the innovativeness of Chinese firms. Using patent data from the Chinese State Intellectual Property Office, together with comprehensive firm-level data, applying an inverse propensity score re-weighting methodology to deal with selection bias, we estimate changes in the patenting activity of firms following ownership transition to Chinese owners, linking these changes to the differential taxation incentives offered to foreign investors. Far from crippling innovation, divestment has sparked an increase in patenting – possibly in an effort by the new Chinese owners to reduce their tax burden.
The seminar will take place via Gotomeeting at 12:30-13:30 on March 16, 2021 (Tuesday). More information about the seminar and the web access can be found here.