New KCG Study on South-South FDI in Africa
26th May 2017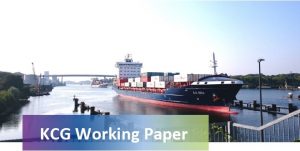 Foreign direct investment (FDI) was traditionally dominated by firms from developed countries. These countries were also popular FDI destination countries for a long while. Over the past decade, however, more and more developing economies became increasingly intensively integrated in the FDI engagement worldwide – as sourcing as well as destination countries. Driven by the expectation that determinants and effects of FDI from developing economies to developing countries (South-South FDI) may differ from those of traditional FDI both within developed countries (North-North FDI) and from developed countries to developing countries (North-South FDI), there has been an increasing amount of Studies on South-South FDI over time. One of the main research regions for such a specific form of FDI is East/South-East Asia. In contrast, empirical analyses on South-South FDI in Africa are very limited. This may be partially attributable to the lack of reliable representative datasets for the analysis.
To gain more insights into South-South FDI in Africa is exactly what a new KCG study (Gold et al., 2017) aimed for. Based on a unique firm-level dataset for 19 Sub-Saharan African countries prepared and provided by UNIDO, the authors analysed "whether South-South and North-South FDI is similar or different and whether these investment sources offer different development trajectories for recipient firms in Sub-Saharan Africa (Gold et al., 2017: 4)."
The analysis of Gold et al. (2017) could not find significant differences between North-South FDI and South-South FDI with respect to firm productivity growth, irrespective of how the so-called "South" countries were defined. What is interesting in particular was that employment in recipient firms in Sub-Saharan Africa was found to grow more strongly if the FDI was carried out by other African countries, compared to FDI from the North. These recipient firms were also found to receive more technologies and know-how from their parent companies from other African countries.
More information can be found here: Gold, R., Görg, H., Hanley, A. and Seric A. (2017). South-South FDI: Is It Really Different? KCG Working Paper No. 3, Kiel Centre for Globalization, Kiel.