KCG Working Paper No. 3: South-South FDI: Is It Really Different?
26th May 2017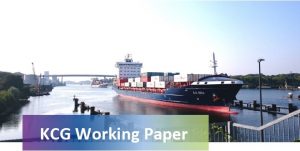 Authors: Robert Gold, Holger Görg, Aoife Hanley and Adnan Seric
We compare the performance of Northern and Southern multinationals in Sub-Saharan Africa, and contrast it with local firms in the host country. Employing unique firm level data for 19 Sub-Saharan African countries, we show that firms receiving FDI outperform domestic ones, while the origin of the foreign investor is of minor importance. We use four different definitions of "South" to compare Northern and Southern FDI. Overall, we do not find strong differences in terms of firm productivity growth between Northern and Southern FDI, irrespective of how the latter is defined. We also find that employment growth is generally higher for firms receiving FDI from other African investors as compared to Northern FDI, and they also receive more technology transfer from their parent company abroad.