Wan-Hsin Liu Gave an Interview on China' Investment in Europe and on Huawei in 5G Networks
3rd December 2019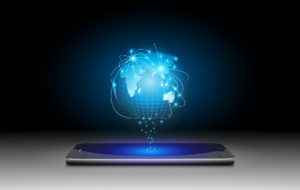 © sarawuth - Fotolia.com
With its economic reforms for decades, China is now the second largest economy in the world. Since the turn of the new century, the Chinese government has increasingly encouraged Chinese firms to go out and invest abroad. A strong increase in Chinese firms' investment engagement abroad can be observed particularly after the financial crisis 2008/2009. The Belt and Road Initiative (BRI) of China proposed by its President Xi Jinping in 2013 that mainly aims at improving connectivity between China/Asia and Europe through investing in large-scale infrastructure projects has further driven up China's investment engagement abroad, especially in the BRI countries. Although Europe is not (yet) the top destination of China's overseas investment, China's generally increasing involvement in M&A (mergers and acquisitions) transactions in Europe since 2013 has already caused some concerns on site about its investment motivation and its potential economic and societal impact in Europe.
Against this background, Dr. Wan-Hsin Liu (IfW & KCG) gave an interview led by Philipp Weimar (detektor.fm) focusing on China's investment in Europe as well as its strategy and impact. The interview centred on discussing the following related aspects: (1) economic motivation and political consideration of China's investment abroad, (2) Europe's economic dependence on China and on the Chinese market, (3) Europe's reaction to China's increasingly aggressive economic engagement abroad and (4) Huawei's participation in 5G networks in Germany/Europe.
Liu emphasized that protectionism is not the best way that Europe should take to react to the potential economic challenges brought by China to Europe. She argued that Europe can benefit a lot from its openness towards China's investment. She underlined, however, that it is important for Europe to show at the same time that it is not a naïve player in the world economy. Focusing on the overseas investment flowing into Europe, it is, for example, important for the European Union to have a more coordinated and effective framework for screening inward overseas investment on the grounds of security or public order. At the end of the interview, Liu also shared her views on the current debates in Germany and Europe as to Huawei's participation in the 5G networks. In her opinion, Huawei, as a leading firm in 5G technologies and products worldwide, should not be categorically excluded from joining the 5G network projects in Germany/Europe. It is, however, important to find and implement effective business and/or policy measures to prevent and penalize the cases that hidden backdoors might be installed on related products and equipment integrated into the 5G networks that can capture and transport data illegally and/or pose a threat to the public security.
The interview (in German) "70 Jahre Volksrepublik China – Wie weit reicht der Arm Pekings?" can be accessed here.