Two KCG Seminars this Week
9th December 2019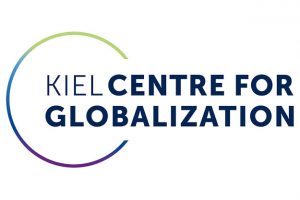 KCG is involved in two upcoming seminars to be held on December 9 and 10, respectively, at the Lecture Hall at the Kiel Institute for the World Economy.
On December 9 (16:15 – 17:30) Prof. Dr. Farid Toubal (ENS Paris-Saclay, CREST and CEPII) will give an Erich-Schneider Seminar "Quantifying the Effects of International Tax Reforms", organized by the Kiel University with KCG.
Abstract: We examine data on sales and profits of multinational corporations across a large number of countries. The data shed light on the location of activities of multinationals and the size of profit shifted to tax haven. A number of reforms have been proposed to ensure that firms pay their taxes where they carry on their activities. Predicting the impact of a reform of existing corporate taxation regimes requires counterfactual analysis that takes into account the level of corporate taxation and the set of factors influencing the location of sales, productions and profits of multinational firms. We build and calibrate a quantitative general equilibrium model with trade and multinational activities. We propose a new methodology to quantify the amount of profits that are shifted by multinational corporations. The model predicts the change in relative attractiveness of countries, the variation of tax revenues and the adjustment of real wages of workers and entrepreneurs and the world-level efficiency induced by the implementation of a broad range of different reforms which either reallocate taxing rights across countries and/or address profit shifting to entities subject to no or very low taxation.
On December 10 (12:30 – 13:30), Prof. Holger Görg, Ph.D. (KCG Managing Director, IfW and Kiel University) will give a research seminar on "Subsidies, Spillovers and Exporting: Evidence from China", organized by the Kiel Institute for the World Economy in cooperation with KCG.
Abstract: We ask whether production related subsidies have a role to play in explaining Chinese firms' export performance. We, firstly, implement an estimation approach that allows for both direct and indirect ("spillover") effects of the subsidy on the probability to export. Secondly, our approach enables us to allow these two effects to differ depending on the share of firms that already receive subsidies in a well-specified cluster. These two issues have, to the best of our knowledge, not been considered in evaluations of subsidies on export performance. Our estimation results provide a sobering assessment of the usefulness of production related subsidies to stimulate export performance.
More information about the KCG events can be found here.