Today in Kiel: Global Economic Symposium on Globalization in the Digital Age
10th September 2019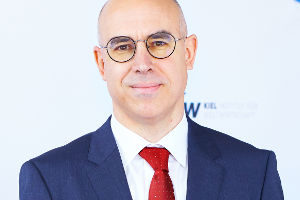 The Global Economic Symposium (GES) Kiel organised by the Kiel Institute for the World Economy – in partnership with the City of Kiel, the State of Schleswig-Holstein, the Chambers of Commerce and Industry Schleswig-Holstein as well as ZEIT-Stiftung Ebelin und Gerd Bucerius – will takes place in Kiel this afternoon. With its overarching theme "Globalization in the Digital Age", GES aims at bringing together international experts and local actors and stakeholders from Schleswig-Holstein in Northern Germany to identify the challenges that digitalization may pose to globalization in general and firm activities, education and society on site in particular. The experts and participants from academia, business, politics and NGOs are expected to discuss and co-develop potential solution proposals to deal with the challenges driven by the digitalization. Due to the long-term nature of the challenges, the next generation needs to be well integrated into the solution exploration processes. Thus, student representatives from high schools are invited to join the discussions as well to help develop ideas for the solutions.
Prof. Gabriel Felbermayr Ph.D. (IfW President and KCG Senior Fellow) will give a Keynote Speech at the event and join the panel discussion "Next Generation: Who will Shape the World of Tomorrow?" KCG is involved as a scientific partner.
GES Kiel, as an event of the Kiel Digital Week 2019, will take place at the Chamber of Commerce and Industry Kiel (IHK Kiel, Bergstr. 2) at 2pm this afternoon. More information about GES Kiel can be found here.