The First KCG Workshop to be Held on Nov. 1-2, 2018 in Kiel
20th September 2018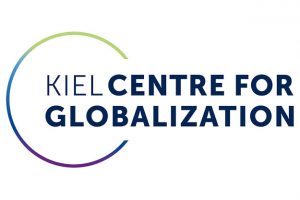 The First KCG Workshop to be Held on Nov. 1-2, 2018 in Kiel
The Kiel Centre for Globalization (KCG) will organize its first KCG scientific workshop under the title "Economic and Social Consequences of Global Value Chains" on November 1-2, 2018 in Kiel, Germany. The workshop aims at gathering together scholars from the international research community who work on different aspects of global value chains to share their up-to-date research findings with each other. Discussions are expected to help further advance related research, lead to new academic publications of high quality and encourage new joint research among the workshop participants and beyond.
Eighteen international scholars are expected to present their up-to-date research results on global value chains at the workshop. The four sessions of the workshop are as follows:
Session I: Trade: Constraints, Volatility and Structural Change
Session II: Trade: Policy, Institutions and Regulations
Session III: Sustainability and Global Value Chains
Session IV: Corporate Social Responsibility and Consumer Ethics along Global Value Chains
Venue of the workshop: Kiel Institute for the World Economy (Kiellinie 66, 24105, Kiel, Germany).
Contact: KCG Office (kcg-conference@ifw-kiel.de)
The workshop program is available here.