State Aid can Produce Unintended Losers
23rd February 2023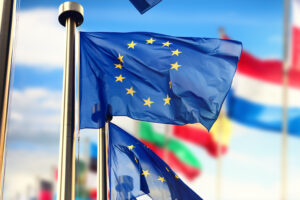 Earlier this month, the European Commission proposed to transform the State Aid Temporary Crisis Framework to facilitate the green transition in Europe. One main policy focus of the proposed Temporary Crisis and Transition Framework is to relax the strict state aid rules in the EU, in order to facilitate "the roll-out of renewable energies and to support the decarbonisation of the industry".
More concretely, the proposed framework would enable EU Member States to provide subsidy to facilitate the deployment of all renewable energy sources, thus expanding the scope covered in the previous temporary crisis framework. The Commission would also like to allow state aid without a competitive bidding for less mature technologies, such as renewable hydrogen, given certain safeguards to ensure the proportionality of public support. Moreover, it plans to raise the aid ceilings and simplify aid calculations. In so doing, the EU would officially step in the global green subsidy race.
Against this background, Prof. Jun Du, Ph.D. (Aston University) and Prof. Holger Görg, Ph.D. (President at the Kiel Institute for the World Economy and KCG Managing Director) discuss the costs and challenges of state aid in their recently published Op-Ed article. Based on their research of Chinese aid, they emphasise that while subsidised firms become relatively more productive, thus making them more competitive, those without subsidy can see their productivity growth reduced. Such negative indirect effect is found to dominate. Thus, they underscore that subsidies are not without problems, even for China.
More generally, they argue that subsidies produce unintended losers and make the market as a whole less competitive and more inefficient. It is therefore highly necessary to have on the one hand "a more thorough debate about the benefits and costs of subsidies before states apply them", and on the other hand "some carefully designed policies to prepare for the potential losers".
The Op-Ed mentioned above "Du, J. and Görg, H. (2023), EU poised to copy US subsidies for green technology – new evidence from China shows how it could backfire, The Conversation (Feb. 21, 2023)" is available here.
Their related research "Du, J., Girma, S., Görg, H. and Stepanok, I. (2023), Who wins and who loses from state subsidies?, Canadian Journal of Economics" is available here.
Contact: Prof. Holger Görg, Ph.D. (Holger.Goerg@ifw-kiel.de; +49(0)431-8814-258)