Scientific Advisory Board discussed progress of KCG
21st September 2017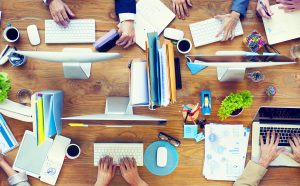 © Fotolia
The first meeting of the KCG Scientific Advisory Board took place in Kiel on the 19th of September 2017. The four board members – Timothy Devinney (Leeds University Business School), Beata S. Javorcik (Oxford University), John Martin (UCD Geary Institute for Public Policy) and Frances Ruane (Trinity College Dublin) – have been informed by KCG members about KCG's progress in research and policy consulting activities since its start and about its future plans.
Following an introductory talk by KCG managing director Holger Görg, junior researchers gave detailed presentations on the activities of the four KCG research projects and received questions and comments from board members. This was followed by an internal meeting of the Scientific Advisory Board, where the board members could discuss the information provided and give their first feedback to Professor Görg.
KCG expects to receive a written evaluation report from the Scientific Advisory Board in the coming weeks.