Opening up Markets and the Role of International Investment Agreements
23rd February 2017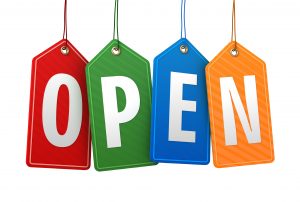 © istock
As introduced in the KCG news of Feb. 16, 2017, a recent KCG Policy Paper proposes evidence-based strategies that are highly relevant for particularly developing economies to attract quality FDI (foreign direct investment). Among the strategies proposed, the authors emphasised the key relevance of market opening in this regard. Developing countries should try to "reduce restrictions on FDI and provide open, transparent and dependable conditions for all kinds of firms (Moran et al., 2017: 3)".
One possible way to make some progress in this direction is to negotiate and conclude effective bilateral/international investment agreements with interested partner countries. On the one hand, the required intensive discussions and negotiations among agreement partners will help countries involved to gain more insight into the investment environments of the partner countries. On the other hand, the agreements may include (post-entry and ideally also pre-entry) national treatment provisions to provide foreign investors and investments rights and treatment which domestic firms and investments do enjoy.
Concluding such effective investment agreements is, however, easier said than done. Let's take the EU-China investment agreement that has been under negotiation since 2014 as an example. Although both the EU and China share common objectives, including market access objectives, for the planned investment agreement, it has been and will still be a long way to go to finally reach a consensus on various aspects related to opening up domestic markets to each other. One obvious conflict here relates to the scope of the market access and China seems to be more reserved in this aspect. For example, although China seems to accept the negative list approach as proposed by the EU to grant national treatment to foreign investments in all sectors not included in the list, it is, compared to the EU, much less willing to provide a short negative list and to provide extensive commitment to foreign investments in sectors excluded from the list. Such differences between the EU and China make it more difficult for them to conclude a not only satisfying but also effective investment agreement with each other. And such differences exist not only for the case of the EU and China but more generally for many countries in the world.
Still, according to the UNCTAD, there are currently 2968 bilateral/international investment agreements worldwide, of which 2329 agreements are in force. It is, thus, particularly interesting, to learn more about current investment agreements and compare them with a reference agreement with, for example, the most liberal market access provisions. This is exactly planned to be done by Dr. Wan-Hsin Liu, KCG Coordinator, and Dr. Axel Berger from German Development Institute. This analysis is expected to help learn more about the disparities between investment agreements with respect to the provisions related to market access liberalisation, thus providing some background information of existing differences among countries in their willingness to open up markets to foreign investors and investments.
More discussions on the EU-China investment agreement can be found here.