A New KCG Working Paper on Firm Markups and International Trade is Now Online
8th March 2018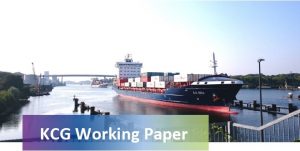 Firms involved in international trade are larger, more productive and pay higher wages than non-trading firms, as ample evidence from the economics literature shows. The paper "Markups of Exporters and Importers: Evidence for Hungary" (forthcoming in The Scandinavian Journal of Economics) by Cecilia Hornok from the Kiel Centre for Globalization and Balázs Muraközy from the Hungarian Academy of Sciences investigates the less well-documented relationship between international trade and firms' markup over marginal cost.
On Hungarian firm-level data the paper finds strong evidence that firms importing intermediate inputs charge higher markups. The authors argue that this can reflect three channels: the self-selection of more productive firms into importing, imports causing higher productivity, and quality upgrading based on high-quality imported inputs. The estimates reveal that self-selection is responsible for roughly half of the overall importer markup premium, while the authors also present evidence for the relevance of the quality upgrading channel. As for exporting, the paper finds no robust evidence for an exporter markup premium when firms' importing status is also taken into account. The authors claim that the fiercer competition on export markets than on domestic markets may be one of the explanations for the nonexistent exporter premium.
Cecilia Hornok, Ph.D., is a PostDoc Researcher at the Kiel Institute for the World Economy since April 2016. She holds a Ph.D. in Economics from the Central European University and has research experience in the topics of international trade, heterogeneous firms and globalization, as well as applied microeconometrics. She joined KCG in autumn 2017 as a KCG PostDoc Researcher. She also served as KCG Deputy Coordinator between September 2017 and January 2018.
The abovementioned paper is available as a KCG Working Paper here.