Low-income Countries are No Longer at the Losing End of the Competition for FDI
10th August 2017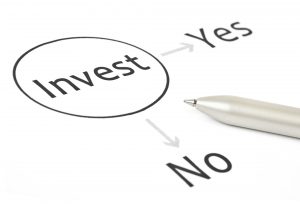 © iStock
Foreign direct investment (FDI) "brings with it not only resources, but technology, access to markets, and (hopefully) valuable training, an improvement in human capital" (Stiglitz 2000: 1076). Thus, FDI has been widely recognised as being advantageous for helping integrate individuals, firms and countries into global value chains and therefore as being an important driver for sustained economic growth. Since the early 1990s UNCTAD has observed that the vast majority of policy measures relating to the entry and establishment of foreign investors aim at liberalizing and promoting FDI inflows, rather than restricting and regulating them.
The increasing competition for FDI has also raised concerns among academics, policy makers, and the public that developing countries may be much less competitive in this regard compared to their more advanced counterparts. Previous studies are typically based on just a few simple indicators such as the share of selected country groups in total FDI, while systematic analyses of changes in the concentration of FDI continue to be lacking.
A new study co-authored with Frank Bickenbach (IfW), Dr. Wan-Hsin Liu (KCG and IfW) and Dr. Peter Nunnenkamp (IfW) tries to fill this gap by constructing decomposed Theil indices based on a global FDI dataset and tracking the changes in these indices during the period 1970-2013. The additive decomposability of the Theil index allows for deeper insights into the changes of the concentration of FDI inflows for the overall sample of host countries and relevant subgroups.
They show that both absolute and relative concentration of FDI decreased when excluding offshore financial centres from the overall sample. In addition to the narrowing gap between OECD and non-OECD countries, the concentration across non-OECD countries declined for both the absolute and relative measures. This is also true for major subgroups of non-OECD countries. Finally, recent developments indicate that low-income countries are no longer at the losing end of the competition for FDI. Rather, this group may finally have started to catch up to more advanced host countries in terms of attractiveness. Importantly, the strong growth of FDI inflows to the low-income countries after the turn of the millennium has not been accompanied by considerably higher inequality of FDI inflows across the low-income countries. Concerns that just a few of them have benefited from recent trends thus appear to be unjustified.
Stiglitz JE (2000) Capital market liberalization, economic growth, and instability. World Development 28(6): 1075–1086.
More information can be found here.