KCG Seminar on Standards and Quality of Traded Goods by Anne-Célia Disdier
4th July 2019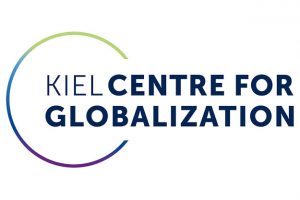 The increasing openness of more and more emerging and developing countries with large labour supply to the world economy since decades has attracted many multinational enterprises to invest in these countries to produce their products for lower costs. Some of these products have been sold in the investment host countries directly, while a great of amount of them have been shipped back to the home country and beyond to serve the global market.
Since many emerging and developing countries are/were characterised with much less strict labour market, (phyto-)sanitary and environmental regulations and rules, one may be concerned about both the quality of the products and the societal and environmental challenges of the related production processes on site, if MNEs and local suppliers pay particularly strong attention to keeping their production costs low to enhance their price competitiveness in the global market without adequate notice of quality. The issue of quality of traded goods and that of the related production processes is, of course, not restricted to the cases of emerging and developing countries. Among developed countries, there often exist differently strict regulations and rules as to protection of labour, human health and safety as well as environment. In addition to existence of differently strict quality standards worldwide, countries are also very different in the quality standard enforcement.
Some would argue that the existence and enforcement of quality standards may help ensure the quality of traded goods and protect consumers, labour involved and the environment. They may increase buyers' and consumers' trust in the products and thus facilitate trade. Others would argue that these standards would set the bar unnecessarily high to protect domestic firms from global competition. This would then rather impede trade, reduce the variety of products available to the market and thus reduce welfare.
Against this background Prof. Dr. Anne-Célia Disdier from Paris School of Economics and INRA would give a KCG seminar based on her recent paper "Disdier A.-C., C. Gaigné, and C. Herghelegiu (2018), Do Standards Improve the Quality of Traded Products, CEPREMAP, Document de travail (Docweb) No. 1808, Centre Pour la Recherche Economique et ses Applications" this Friday at the Kiel Institute for the World Economy in Germany.
Abstract of the paper: Quality-focused non-tariff measures are increasingly adopted by policy makers to address market failures. This paper tests for their selection and quality effects in a context of information asymmetry regarding product attributes. Our theory reveals that the enforcement of quality standards (QSs) induces the exit of low-quality firms but also that of some high-quality ones. The overall quality effect is therefore ambiguous. Using French firm data, we find that the QSs imposed by destination countries increase the probability, volume and value of exports of high-productivity medium-quality firms at the expense of low-productivity high-quality firms. QSs improve the average quality of exported consumption goods.
The seminar will take place on July 5, 2019 (Friday) at 12:00 in the Medienraum (A-211) of the Kiel Institute for the World Economy.