KCG Researchers will Give Presentations on Climate Policy and on Coffee Global Value Chains on Nov. 27, 2020
24th November 2020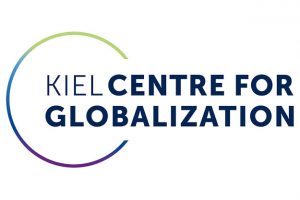 KCG researchers will give two presentations at the event "Night of Science in Kiel Region 2020" this coming Friday. The presentations will be open to the public and can be accessed online.
Prof. Dr. Sonja Peterson (IfW and KCG) will give a presentation "Efficient Climate Policy through CO2 Pricing: Requirement and Reality" at 13:30-14:30.
Abstract: It is economically meaningful to achieve the goals of the Paris Climate Agreement by pricing greenhouse gas emissions. Such pricing – whether through CO2 taxes or emissions trading – is gaining ground worldwide. Nevertheless, there is a discernible discrepancy between efficient and effective pricing and political reality. The presentation will have a closer look at this discrepancy, evaluate the current climate policy and make some potential reform proposals.
The second presentation "The International Coffee Trade and Chances for Development" will be jointly given by Dr. Wan-Hsin Liu (IfW & KCG) and Finn Ole Semrau (IfW &KCG) at 15:15-16:15.
Abstract: Starting a day without coffee is hard to imagine for many people. But who actually benefits from the international coffee trade and the coffee consumption worldwide? In our recent study in cooperation with the International Coffee Organization we analyse the international coffee trade over the last three decades. Liu and Semrau will provide selected key findings from the study and will discuss amongst others which countries benefit most from the international coffee trade and does the coffee trade contribute to achieving the Sustainable Development Goals? A special focus is put on the integration of coffee growing countries into the global coffee supply chain. The study is jointly prepared by Dr. Dennis Görlich (IfW), Prof. Aoife Hanley, Ph.D. (IfW & KCG) and the two presenters. The core findings will be included in the Coffee Development Report 2020 that is in preparation by ICO. The study was financed by the Deutsche Gesellschaft für Internationale Zusammenarbeit (GIZ) GmbH.
Both presentations will be in German and will be organised via ZOOM on November 27, 2020 (Friday). More information about the presentations and the corresponding web access can be found here.