KCG Researchers Investigate Consumer Roles in Collaborative Consumption
9th August 2019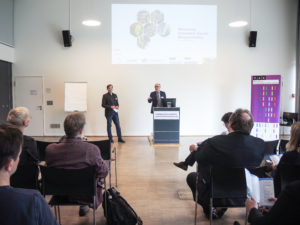 © Chair Praktische Philosophie, CAU kiel
The rapid development of new digital technologies has facilitated the formation of new e-business ideas. Many of these ideas can be seen as the implementation of a new collaborative form of consumption and production and are expected to have their potential economic impact beyond national boundaries. Here economic agents take both roles of consumers and suppliers. This makes them different from the traditional business models where the classic supplier-consumer dualism usually applies (KCPPE/Kiel University, 2019). With this developing trend, consumer roles are changing and consumers turn to be more strongly and directly involved in processes of product supply and thus also in value creation. This poses new challenges to the consumer research in which the classic consumer role was intensively investigated in the past.
Against this background, Prof. Dr. Stefan Hoffmann and Prof. Dr. Ludger Heidbrink from KCG and the Kiel University initiated a new research project "Consumer Roles in Collaborative Consumption (Rokoko/Rococo)" in 2018 to "address fundamental questions about collaborative consumption" (Chair of Marketing/Kiel University, 2019). The three-year project aims at investigating the motives of individuals to become collaborative consumers, their attitudes and their behaviour (KCPPE/Kiel University, 2019). Qualitative as well as quantitative research methods from the consumer research and the marketing research are applied to learn more about the development of collaborative consumption. Research findings obtained are expected to help further develop and extend related research and provide useful insights for related policy implications. The project is financially supported by the German Federal Ministry of Justice and Consumer Protection (BMJV).
One of the first scientific events of the project was the project workshop "Consumer Social Responsibility". It took place at the Science Park (Wissenschaftspark) in Kiel, Germany on May 23 – 24, 2019. International experts came together to discuss various aspects of the Consumer Social Responsibility. This topic is highly scientifically, socially and politically relevant, taking into account especially the new challenges brought by, for example, the new collaborative form of consumption as mentioned above.
More information about the project can be obtained from the project websites provided by the Chair of Marketing (Kiel University) and the Kiel Center for Philosophy, Politics and Economics (KCPPE/Kiel University).