KCG Researcher Works on a New Project as to Finality and Growth Criticism
25th March 2019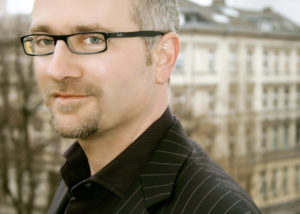 Prof. Dr. Ludger Heidbrink, KCG Senior Research Fellow and Chair of Practical Philosophy, is engaged in a new research project "Finite world and open future. Finality and growth criticism in contemporary political thought" in cooperation with Prof. Dr. Tine Stein from the University Göttingen. This project is concerned with the impact of secularised conceptions of time and progress on economic growth theories and their ecological critique. The underlying research hypothesis is that secularisation led to the development of modern ideas of progress and growth that stem from a transfer of life-based conceptions of time to world-based conceptions. The linkage between life-time and world-time did not only contribute to the persistency of the modern idea of growth, but led equally to a crisis of the growth-based model of society.
The connection between temporality, conceptions of finality, and growth criticism has not received sufficient attention from researchers. Against this backdrop, the project also aims to show why ecological political thought – which emerged in the 1970s not least due to the perception of the finality and fragility of the natural basis of life – diagnoses a crisis of the growth paradigm. Selected contributions to this school of thought will be analysed for their potential to sustain an open future under the condition of human history's potential finality, and for apocalyptic notions, that may have adverse implications for liberty.
The project is planned to be carried out from 2019 to 2022 and is financed by the German Research Foundation (DFG, Deutsche Forschungsgemeinschaft).
Further information about the project can be found here.