KCG Lunch-Time Seminar on CSR in Global Value Chains on Oct. 25, 2019
23rd October 2019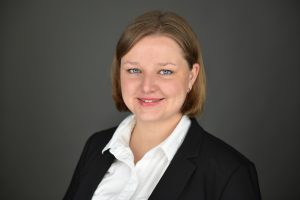 Frauke Steglich (IfW & KCG) will give a KCG-Lunch-Time Seminar titled "Corporate Social Responsibility in Global Value Chains: The Role of Downstreamness and Stakeholders' Demand" on October 25, 2019 at the Kiel Institute for the World Economy (IfW).
Abstract: Negative social and environmental outcomes within global value chains (GVCs) heavily fuel rejection of globalisation all over the world. Firms face the risk of reputation losses if they do not produce in line with human rights due diligence and reduce environmental degradation along GVCs. Corporate Social Responsibility (CSR) appears as a promising tool in signalling good-will towards sustainable production. In this paper, we contribute to the understanding of the drivers of emerging market firms' engagement in CSR. We employ panel data of the Indian manufacturing base, which allows us to observe monetary spending on staff welfare, social and community as well as environmental-related expenses. Using panel and matching techniques, we provide novel insights on how firms' position in a GVC affects CSR engagement. Our results indicate that firms which are positioned more downstream in a GVC are more engaged in CSR because the social and environmental performance of these firms is more visible for final consumers who are a key source of stakeholders' pressure towards sustainable production. Moreover, we back prior findings that exporters show higher CSR engagement and in particular exports to sustainability demanding countries boost the result.
The seminar will take place at 12.00 – 13.00 on Oct. 25, 2019 (Friday) in the Medienraum (A211) at the Kiel Institute for the World Economy (Kiellinie 66, 24105 Kiel). More information about the KCG Lunch-Time Seminars can be found here.