Heidbrink Emphasizes the key Relevance of Self-Responsibility for Dealing with Climate Challenges
12th December 2019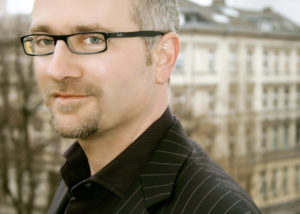 On Dec. 11, 2019 Ursula von der Leyen, the President of the EU Commission, announced the European Green Deal, a roadmap with actions aiming at making Europe climate-neutral by 2050. In so doing, it should also be able to further support the economic development, provide better care for nature, improve the quality of life and encourage social inclusion at the same time. The EU Commission thus plans to present the first European Climate Law within 100 days. Further rules, regulations and requirements are also in preparation. In addition, the EU Commission underlines that large-scale financial investments are required to help carry out the structural change towards more sustainability in all sectors and countries in the long run. It plans to present a Sustainable Europe Investment Plan in early 2020 and indicates that "at least 25% of the EU's long-term budget should be dedicated to climate action" (EU Commission, 2019).
The EU Commission with its Green Deal will provide an essential framework of rules and regulations as well as incentives to force and/or encourage individuals, firms and Member States to behave in a more environmentally sustainable way. It remains, however, to be a question, whether the wished effects of rules and regulations as well as incentives to deal with climate challenges can be indeed realized. One key factor here is "responsibility" as emphasized by Prof. Dr. Ludger Heidbrink (Kiel University and KCG) in his recent Deutsche Welle interview. Heidbrink as a philosopher with extensive knowledge and expertise in theories of responsibility, economic and corporate ethics, consumer responsibility and political philosophy underlined that the three instruments "rules and regulations", "incentives" and "self-responsibility" need to work with each other effectively to better ensure that individuals like consumers, firms and states would be willing to follow the stricter rules, bear costs, and be more motivated to take actions to change the conventional patterns of life, production and operative practice in favour of long-term sustainability.
More generally, Heidbrink discussed in his interview with Michel Friedman about responsibility, its definition, its relation to guilt, its boundary and restrictions, the relation and linkage between individual and collective responsibility and last but not least the relevance of meta-physical responsibility as to the issue of the time dimension of responsibility.
The interview (in German) "Auf ein Wort…Verantwortung – mit Michel Friedman, Deutsche Welle, Sep. 28, 2019" can be accessed here.