Görg warns that throwing around subsidies will not change long-term investment decisions
21st March 2023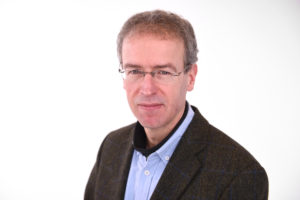 Last August, United States President Biden signed the Inflation Reduction Act (IRA), with ensuring the US's role as the global leader in clean energy technology, manufacturing and innovation as one of its main goals. The IRA'S tax incentives and investment programs supported by massive US government subsidies may increase the attractiveness of the US to many more multinationals, including those from Europe. Six months later, the European Commission proposed a historical policy change to relax the strict state subsidy rules in the EU as well. This might be a policy response from the EU to the IRA, also in order to maintain the EU's attractiveness to investors. And with this response, the EU officially steps in the global green subsidy race.
In a recent POLITICO article, Prof. Holger Görg, Ph.D. (President at the Kiel Institute for the World Economy and KCG Managing Director) emphasised that throwing around subsidies actually will not change [companies'] long-term investment decisions. He said that there are further factors that matter for their investment decisions as well, such as market size and potential, the location of suppliers, or the economic and political stability in the region.
More information can be found in "Moens, B., Posaner, J., Stolton, S. and Mathiesen, K. (2023), The great EU subsidy shakedown, POLITICO, March 16, 2023".
Contact: Prof. Holger Görg, Ph.D. (Holger.Goerg@ifw-kiel.de; +49(0)431-8814-258)