Görg on G20: "The Fine Words Must Now Finally be Followed by Action."
21st November 2022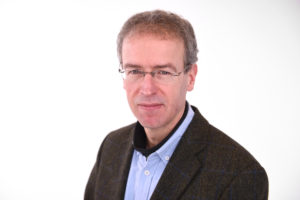 In 2008 the G20 Summit was held for the first time in response to the worldwide financial and economic crisis. Since then the G20 Summit was held annually. The latest G20 Summit took place in Bali, Indonesia on Nov. 15-16, 2022. The G20 shall serve as a crucial forum for fostering global economic cooperation. The multidimensional crises and rising protectionism, and geopolitical tensions particularly in the recent past have posed a serious challenge to the G20, its functionality and its relevance for global governance.
Thus, it surely sent a positive signal to the world that the G20 leaders reaffirm their commitment in their G20 Bali Leaders' Declaration on Nov. 16, 2022, that the G20 members will cooperate together once again to address global economic challenges.
In his interview to WirtschaftsWoche shortly before the G20 Summit, Prof. Holger Görg, Ph.D., Acting President of the Kiel Institute and KCG Managing Director, also indicated that it is crucial not to form mini clubs from G20 members but to work together to achieve their goals. He additionally emphasised that "… there is not much time left. The fine words must now finally be followed by action."
More about the interview (in German), in which Görg also shared his views on Germany's geopolitical strategy, on global subsidy competition, on Trade and Technology Council and many others, can be found here: Álvarez/WIWO (2022), "Am Ende bleibt nur eine gigantische Geldverschwendung übrig".
Contact:
Prof. Holger Görg, Ph.D. Holger.Goerg@ifw-kiel.de; +49(0)431-8814-258