F.A.Z Interview with Holger Görg on a New Moral Issue in Globalization
30th May 2022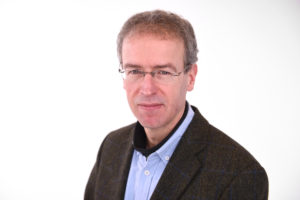 Since Russia's invasion of Ukraine there have been increasingly intensive discussions about a possible European ban on imports of oil and/or gas from Russia. But considering the strong reliance of many European countries, incl. Germany, on imported energy from Russia, no such decision is made by the EU until now.
To reduce Germany's imports of and reliance on Russian gas, the German Economy Minister flew to Qatar in March to facilitate the discussions and deal-making on site to ease the liquefied natural gas imports. However, there are also concerns about human rights issues in Qatar.
This example and many others raise a new moral question. What for compromise over ethics would an economy be ready to make, if there is an urgent need for reducing its economic dependence on its (key) trading partners?
On May 22, 2022, the Frankfurter Allgemeine Zeitung (F.A.Z.) published an article "The New Moral Issue/ Die neue Moralfrage" that addressed this issue and included an interview with Prof. Holger Görg, Ph.D. who is Acting President at the Kiel Institute and Managing Director of KCG. Görg emphasized that this is a very difficult topic. We are entering into dependencies that strongly question our ethical and moral ideas. He also criticizes that related debate has been hardly held so far.
The F.A.Z. article "Die neue Moralfrage" can be accessed here.