Call for Papers for Conference "Sustainability in Global Value Chains" on Dec. 7, 2021
11th May 2021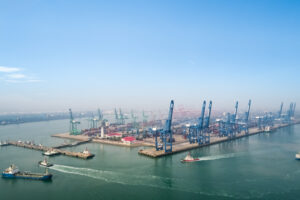 The Kiel Centre for Globalization (KCG) and its partners will jointly organise a research conference "Sustainability in Global Value Chains" in Vienna on December 7, 2021. Professor Paola Conconi (Université Libre de Bruxelles and CEPR) will be the conference keynote speaker.
We welcome submission of papers using micro and macro analyses, as well as quantitative and qualitative approaches. Topics of interest include but are not limited to:
Role of government regulation, trade and investment agreements for sustainability
Impact of global value chain (GVC) participation on sustainability, such as distributional aspects, environmental performance, or labour conditions
Sustainability in non-GVC firms or upstream suppliers (e.g., informal workers)
Market structures, GVC governance, bargaining power and firm-to-firm linkages
MNE strategy, ownership decisions and FDI flows
(Re-)organization of GVCs in relation to changing consumer preferences
Aggregate sustainability outcomes resulting from GVCs (e.g., technology transfer versus pollution haven)
Consumer behaviour, voluntary standards and their effect on supplier countries and firms.
Interested researchers wishing to present original research should first send an extended abstract (600-1000 words) to: globalsupplychains@giga-hamburg.de by May 31, 2021. The submission deadline for full-length papers is July 30, 2021.
The research conference is organized by the Research Network Sustainable Global Supply Chains in cooperation with the United Nations Industrial Development Organization (UNIDO) and the Kiel Centre for Globalization (KCG). The network is funded by the German Federal Ministry for Economic Cooperation and Development (BMZ).
More information about the research conference can be found here.