Bilateral Trade Disputes are Expected to Have Global Impact
2nd August 2018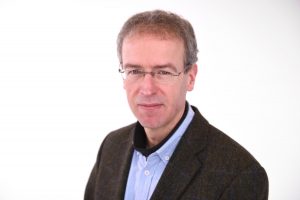 The joint announcement of the US President, Donald Trump, and the President of the EU Commission, Jean-Claude Juncker, towards easing EU-US trade disputes on July 25, 2018 was a surprise. It is a good sign that both EU and US agree on starting new rounds of negotiations to help remove trade barriers between the two economies. But does such a positive development alone mean that European firms, for example, can finally sit back and do not need to worry about further potential negative impact of protectionist measures on their foreign sales anymore? The answer to the question is a clear "no".
While the EU-US trade disputes seem to become a bit relaxed, the Sino-US trade disputes seem to get worse over the past months. On August 1, 2018, Trump even ordered his administration to consider the possibility to increase the proposed tariffs on imported goods from China worth of 200 billion US Dollar from 10% to 25%. Due to the substantial extension of global supply chains over the past decades, trade disputes, even if they seem to be bilateral disputes at first glance, will very likely not end up with impact on the countries directly involved only. German firms, for example, which have their production sites in US that produce products to the Chinese market, are expected to be affected by the protectionist measures taken by US and/or China in the trade disputes as well.
Daimler AG, a German multinational automotive corporation, thus adapted its earnings expectations for 2018, mainly due to the increasing trade tensions between China and US. Higher tariffs are expected to make products more expensive that may lead to lower market demand and reduce market sales and earnings of many firms. In an interview by Frankfurter Allgemeine Zeitung (FAZ), Prof. Holger Görg, Ph.D., KCG Managing Director, indicated that Daimler AG will not be the only firm whose sales and earnings are expected to suffer from the escalating Sino-US trade disputes. Many other German firms and multinational enterprises will face such a challenge in the future as well.
In a world where the economic interlinkages between countries are much stronger than before, striving for bilateral free trade is not the best solution for sustaining the development of the world economy. Yes, what Juncker achieved in Washington is an important step forwards; but more still needs to be done for the global prosperity.
The above mentioned interview can be found in: FAZ (2018), Der Handelsstreit fordert erste Opfer, June 22, 2018.