A New KCG Project on the Development of Global Value Chains in the Coffee Sector
24th August 2020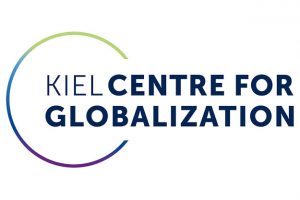 International trade is widely recognised as a key driver of economic growth, poverty reduction and societal development. The United Nations (UN) thus considers international trade as an important instrument for individual countries and the world as a whole to achieve the 2030 Sustainable Development Goals. The particular attention that the UN gives to the developing countries in this regard makes it clear that some of these countries still lie strongly behind as to their integration into the international trade and thus are farther away from benefiting from trade for their development.
The still weak link of some developing countries to the international trade represents at the same time a development opportunity for the future. A key question here is how firms from these countries can be best supported (by policies) to grasp the potential business opportunities and thus to be more intensively integrated into the global value chains (GVCs) and to benefit from the international trade.
Against this background, KCG and the Kiel Institute for the World Economy (IfW) are working on a new research project "Fostering the Development of the Coffee Global Value Chains" with data and knowledge support from the International Coffee Organisation (ICO) and funding support from the Deutsche Gesellschaft für Internationale Zusammenarbeit (GIZ) GmbH. The project is carried out by Dr. Dennis Görlich (IfW), Prof. Aoife Hanley, Ph.D. (KCG, IfW & Kiel University), Dr. Wan-Hsin Liu (KCG & IfW) and Finn Ole Semrau (KCG & IfW).
The overarching aim of the project is to investigate the key factors that determine how and how intensively countries can be integrated into Coffee GVCs and thus can better reap the globalization benefits. The empirical analysis will show how the international trade in coffee has developed across regions/countries and over time. It will provide evidence-based insights into the key determinants of countries' GVC integration in the coffee industry. Based on the empirical results obtained, policy implications will be derived to support the further development of the Coffee GVCs. In addition to the study report in preparation, key findings of the study will be integrated into the ICO's upcoming Coffee Development Report 2020.