UNIDO/KCG Conference Updated Program Available Online
28th August 2017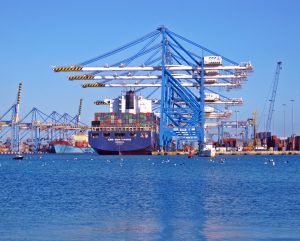 The UNIDO/KCG Conference "Developing Inclusive and Sustainable Global Value Chains in the Digital Age" is going to take place on Sep. 18-19, 2017 at the Kieler Kaufmann Hotel in Kiel, Germany. About 70 participants are expected, including more than 25 international speakers from academics, politics, businesses and international organisations.
The Conference will begin with opening remarks to be given by Gerardo Patacconi (UNIDO), Dennis J. Snower (IfW) and Daniela Zehentner-Capell (BMZ), followed by a research presentation session where seven excellent scholars will present recent insights obtained from their research on global value chains. After that, there will be four panel sessions focusing on discussing different challenges of developing inclusive and sustainable global value chains and exploring potential solution proposals. Having experts and representatives from different areas enables broader discussions covering different aspects of the challenges considered.
More information about the planned presentations and confirmed speakers can be found in the updated agenda.