UNIDO/KCG Conference on Inclusive and Sustainable Global Value Chains in September in Kiel
22nd June 2017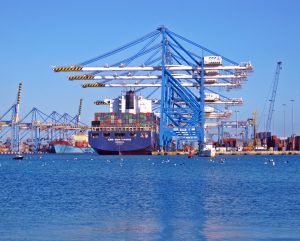 The Kiel Centre for Globalization (KCG) and the United Nations Industrial Development Organization (UNIDO) will jointly organize a conference "Developing Inclusive and Sustainable Global Value Chains in the Digital Age" in September in Kiel, Germany. The Conference will be organized under the auspices of the T20 network – particularly the T20 Task Force on "Trade and Investment". It builds on the Vienna Investment Conference: Quality FDI, Growth and Development which was jointly organized by UNIDO and the Kiel Institute for the World Economy and held in Vienna last year.
The Conference aims at bringing together academics, policy makers, representatives from international organizations and businesses to discuss the challenges and opportunities of the proliferation of global production networks (GPNs) and explore options to ensure that GPNs can develop in a more inclusive and sustainable way.
More updated information about the Conference can be found here.