UNIDO-KCG Conference 2018 to be Held in Vienna on June 18
24th May 2018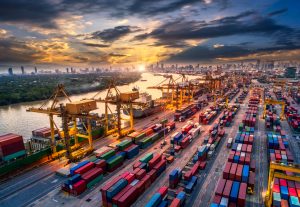 The UNIDO-KCG Forum on Globalization and Industrialization 2018 will take place on June 18 at the Vienna International Centre. Following its thematic tradition from the past UNIDO-KCG Conferences, the 2018 Conference will continue to focus its discussions on some key selected aspects of global value chains with "Global Value Chains as Drivers for Structural Change" as its overarching theme this year.
Well-known academics and policy experts as well as decision makers from politics, business and NGOs will participate in the Conference to discuss about the role of global value chains for facilitating involved countries' industrialization and development processes. They will explore potential policy suggestions to help, on the one hand, integrate more and more countries and stakeholders into global value chains to benefit from the globalization and, on the other hand, make global value chains work for inclusive and sustainable industrial development (ISID) in the involved countries and beyond.
Prof. Holger Görg, Ph.D., KCG Managing Director, is invited to be a speaker at the Conference. He will speak at the session "Supporting ISID through Global Value Chain Integration and Upgrading: Policy Challenges and Options". Based on his previous and recent research findings, he argues that "Involvement in global value chains has a strong potential to help the development of firms in developing and emerging countries. They are exposed to new technology and business culture and can grow through this – even if they "only" start as small suppliers."
The Conference is now open for registration.
The Agenda for the Conference can be found here.