Sonali Chowdhry Discussed Digital Trade and its Challenges at the WTO Public Forum
23rd January 2020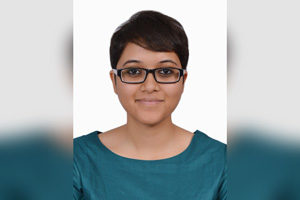 Sonali Chowdhry (IfW and KCG) participated as a panellist in a workshop session titled "Open & Inclusive Digital Spaces: The Young-Gen as Architects of the WTO's Digital Trade Policy" at the WTO Public Forum on Oct. 10, 2019 in Geneva, Switzerland. The session was organised by EU Trade and Investment Policy (EUTIP), which is part of the Marie Skłodowska-Curie Innovative Training Network. This was an interdisciplinary workshop that incorporated views from economics, geopolitics and law to emphasise the role of young generations in (co-)shaping the future of digital trade.
Together with Tobias Gehrke (Egmont – The Royal Institute of International Relations) and Gerard Masllorens (ETH Zurich), the three young trade policy experts deliberated on multiple issues such as the transformation of international trade due to digital technologies, opportunities and barriers to market entry for young generation entrepreneurs, forces of market concentration and the future of the WTO's digital trade agenda. The session was moderated by Prof. Martin Trybus, Ph.D. (University of Birmingham), lead co-ordinator of the EUTIP network.
The panellists highlighted the importance of involving young people, who are both active consumers and producers of digital goods and services, in ongoing policy discussions. After the Forum, the three panellists, Chowdhry, Masllorens and Gehrke, published a blog article to summarize their views on digital trade and its challenges. The article is available here.