More Needs to be Done to Improve the Quality of Institutions in Africa for Development
8th February 2019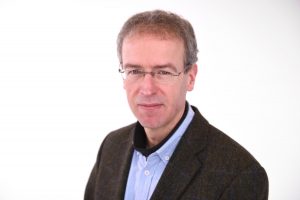 On December 18, 2018 the Africa-Europe Forum with the overarching theme "Taking Cooperation to the Digital Age" took place in Vienna, Austria. At the Forum key decision makers from politics and business and other stakeholders from both Africa and Europe discussed about what should and can be done to foster both sides' prosperity and competitiveness and to further intensify the bilateral relationships between the two continents in various economic and societal aspects. One key concluding remark of the Forum emphasised the essential importance of further European private-sector investments in Africa that are expected to be advantageous for economic and societal development on site. Investing in Africa enables (European and German) investors also to benefit from the economic and business opportunities in Africa, as indicated by the German Chancellor Angela Merkel at the Africa Summit in Berlin in October 2018. She pledged a sum of up to one billion Euros for the current legislative period to set up an investment fund aiming at hedging the risks associated with investments in Africa to encourage European and German businesses, particularly small- and medium-sized companies, to invest in Africa.
In his article published in the Süddeutsche Zeitung on December 23, 2018, Prof. Holger Görg, Ph.D., KCG Managing Director, emphasised, however, that setting up such an investment fund might not be sufficient for encouraging foreign investments in Africa, since one key challenge for investing in Africa is the lack of basic structures for investments on site. He argued that more needs to be done to improve the quality of institutions in Africa that are required to provide safe and stable frameworks and environments for businesses and investments. Such improvement can, for example, help deal with a common challenge on site, corruption, and thus help improve the attractiveness of African countries as investment destinations for foreign investors. Görg emphasised the high relevance of improvement in the education sector on site as well that is required to help train qualified workers for a modern economy. In his opinion improvement in institutions in Africa through these countries' own engagement and foreign support might be more effective than the investment fund mentioned above to help (foreign) investors better cope with risks faced while investing and doing business in Africa and thus help strengthen their willingness for investments in Africa.
The abovementioned article "Görg, H. (2018). Es geht noch mehr. Forum, Süddeutsche Zeitung. 23.12.2018" is available here.