Lars Hecker Joins KCG as a Research Fellow
4th October 2022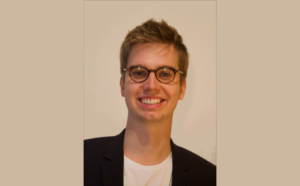 On September 15th, Lars Hecker joined the KCG as a Research Fellow. He is also a doctoral researcher in the Research Centre "Innovation and International Competition" at the Kiel Institute for the World Economy. He will be involved in projects in the "Kiel Institute Africa Initiative" and will work on studies related to the growth of African companies in terms of their foreign trade performance and use of technology.
His research interests include the impact of supply chain disruptions on firms as well as firm-level climate-related innovations.
Lars Hecker obtained his master's degree in Economics at Christian-Albrechts University of Kiel. Prior to joining KCG, Lars Hecker worked with Prof. Aoife Hanley, Ph.D. as a research assistant at the Kiel Institute for the World Economy beside his studies.