KCG will Co-organise a Workshop on Consumer Social Responsibility on May 23-24 in Kiel
25th April 2019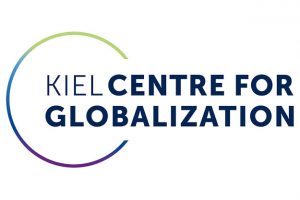 KCG works on an interdisciplinary research agenda that analyses the economic and social consequences of global supply chains, focusing particularly on related ethical issues. One key aspect here is the role of consumers and their social responsibility along the global supply chains. The KCG Project "Cross-cultural differences in the perception of corporate social responsibility and consumer social responsibility along global supply chains" thus aims at analysing, amongst others, how consumers in Western and Eastern societies perceive their own responsibility that emerges in the course of the ongoing globalization and whether there exist significant differences across cultures. Different from corporate social responsibility, consumer social responsibility has received much less attention both from the academic research and from the public until now.
Against this background, KCG will co-organise a Workshop on Consumer Social Responsibility on May 23-24 in the Science Park in Kiel, with Prof. Dr. Ludger Heidbrink, Co-Head of the above mentioned KCG Project, taking the lead in the workshop organisation. The workshop will deal with three key research questions: (1) what kind of role should consumers play between markets and morality? (2) How can social consumption be characterized empirically? (3) Where will consumer social responsibility be particularly expected? The workshop especially focuses on the relevance of consumer social responsibility to consumer policies. The three key questions are at the same time the core topics of the three sessions of the workshop: (1) Sustainable consumption and the role of consumers, (2) Social consumption, and (3) Consumption and social responsibility.
In addition to Heidbrink as the leading figure in the workshop, three further KCG (senior) researchers, Prof. Dr. Stefan Hoffmann (Co-Head of the above mentioned project and Workshop Co-organiser), Nils C. Hoffmann (KCG Fellow) and Guli-Sanam Karimova (KCG Fellow) will join the workshop and give presentations.
For registration please contact Ms. Bug (bug@philsem.uni-kiel.de), Secretary at the Chair of Practical Philosophy at the Kiel University.