KCG welcomes Prof. Dr. Johannes Brinkmann as External Research Fellow
19th October 2017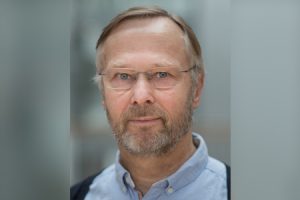 © photo of Prof. Brinkmann
We are happy to announce that Prof. Dr. Johannes Brinkmann has recently joined the KCG as an External Research Fellow. Prof. Brinkmann is a professor of Business Ethics at the Department of Strategy and Entrepreneurship of the BI Norwegian Business School and adjunct professor at the Arctic University of Norway in Tromsø. He has extended expertise and research experience in the fields of business ethics, Socratic dialogue in ethics and teaching, comparative social science, and risk and insurance research. Prof. Brinkmann has numerous publications in internationally renowned journals.
KCG has now ten External Research Fellows, who are excellent researchers in different fields related to various aspects of global supply chains. Co-operation and joint work among the External Research Fellows and KCG Members are expected to contribute to the long-term success of KCG's research activities, help extend and deepen its international network and improve its impact on economic policymaking.
The expertise of Prof. Brinkmann will especially strengthen the KCG research project "Cross-cultural differences in the perception of corporate social responsibility and consumer social responsibility along global supply chains", led by KCG Professors Ludger Heidbrink  and Stefan Hoffmann.