KCG Seminar on Institutional Framework for Corporate Social Responsibility: Observations on Japan and Taiwan on June 15, 2018
8th June 2018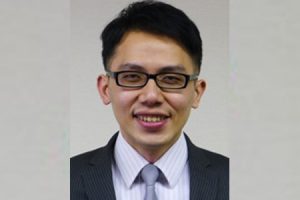 © Copy Right: P.-H. Hsu
Corporate Social Responsibility (CSR) has been a focus point within the realm of global corporate governance for decades. Firms' engagement in CSR is, however, not driven by their altruistic motives only. Institutional framework and regulations, often considered as rules for economic exchanges, are expected to also have impact on how firms would be motived in engaging in CSR and how they would implement CSR into business operations.
Against this background, Bobby, Piao-Hao Hsu, Researcher from the Tamkang University and Visiting Researcher at the Max-Planck Institute for Comparative and International Private Law is going to give a seminar "On the Way to a More Institutionalized Framework for CSR?" on June 15, 2018 at the Kiel Institute for the World Economy. He will focus on the development as well as current practice of Asian countries such as Japan and Taiwan in this regard. It further introduces the legislative development of the two countries and possible unfolding endeavors in the future to explore the possibility regarding whether they may develop towards a more institutionalized framework of promoting CSR. A comparison between these two countries and the EU in institutional development for CSR will be provided as well.
The seminar will take place in the Medienraum (A211) at the Kiel Institute for the World Economy (Kiellinie 66, 24105 Kiel, Germany) at 12.00-1.00pm on June 15, 2018 (Friday).
More information about the seminar can be found here.