KCG Seminar on Export Impact of the EU-Korea Free Trade Agreement by Sonali Chowdhry
7th May 2019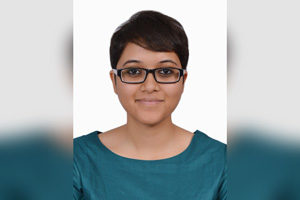 Sonali Chowdhry who is a Marie Skłodowska-Curie PhD Fellow with the EU Trade and Investment Policy ITN and a new KCG Fellow since April 2019 will give a presentation based on her paper "Impact of the EU-Korea Free Trade Agreement (FTA) on Firms' Exporting Activity" on May 10, 2019 at 12:00 in the Medienraum (A-211) at the Kiel Institute for the World Economy (Kiellinie 66, 24105 Kiel).
Abstract: The paper examines multiple margins of firm-level adjustment following the entry into force of the deep and comprehensive EU-Korea FTA in 2011. Using French customs data spanning 2000-2016, the paper exploits variation in tariffs and tariff reductions across products under the FTA, assuming them to be exogenous from an individual firm's perspective. It then employs difference in differences to identify the impact of the FTA on firms' exporting activity. On the extensive margin, the FTA led to an increase in the probability of exporting to Korea and an increase in the product scope of firms. On the intensive margin, firms responded to the tariff reduction by primarily lowering unit values. The impact of the FTA is also found to be heterogeneous along the firm size distribution.
In addition to the analysis of the EU-Korea FTA, Chowdhry is also involved in a recent EU Study assessing the EU-Japan Economic Partnership Agreement, in cooperation with Prof. Dr. André Sapir (Bruegel) SAPIR and Dr. Alessio Terzi (European Commission).