KCG Seminar by Sourafel Girma on Chinese Firms' Gain from Export Processing
28th June 2018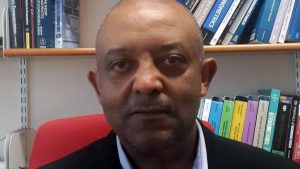 It has been often argued that China's rapid rise to a global economic power was strongly attributable to its participation and integration into the world economy and, particularly, the global supply chains. Multinational enterprises (MNEs) coming to China brought in financial resources, technologies and know-how and provided Chinese firms – with or without direct investment relationship with MNEs – with new business opportunities. China's intensifying integration into the world economy has been reflected into its continuously rising scales of foreign trade and investment. One key activity behind the increasing foreign trade and investment is the vivid export processing activity, which the Chinese government strongly encouraged at the beginning of its economic reforms. For China as a whole, the export processing activities seemed to strongly foster its economic growth over time. It remains to be a question, however, whether and how firms have indeed gained from the export processing activities in the past.
Prof. Sourafel Girma, Ph.D. from University of Nottingham, who is also a KCG External Research Fellow, is going to give a presentation on "Is there Anything to be Gained from Export Processing? Micro-econometric Evidence from China" on June 29, 2018 (Friday) at the Kiel Institute for the World Economy, Germany. The presentation is based on their paper that "documents economically and statistically significant positive causal effects of export processing on productivity and wages." They use a matched firm level and customs panel dataset for estimating average and quantile treatment effects. They find that the positive effects of export processing do not accrue to all types of firms, but only to those at the low to medium end of the distribution of the outcome variable.  It suggests that firms with high productivity or wage growth do not experience any further positive growth effects from engaging in export processing.
Date: Friday, June 29, 2018, 12.00-1.00pm
Venue: Medienraum (A-211), Kiel Institute for the World Economy (Kiellinie 66, 24105 Kiel)
The full abstract can be found here.