KCG Research: Active Engagement of MNEs Matters for Implementing Corporate Social Responsibility in Africa
5th November 2019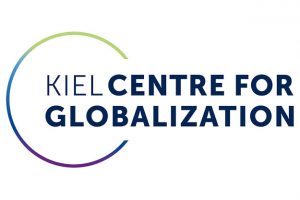 Economic research has provided evidence showing that developing countries' integration into global value chains is highly advantageous for encouraging their economic and social development over time. Events in practice such as Rana Plaza Collapse in 2013 showed, however, that the benefits of globalization may be realized (partially) at the cost of labour welfare and environmental sustainability on site. Multinational enterprises (MNEs) from economically more advanced countries have been often criticized for focusing on maximizing their profits only and thus ignoring their social responsibility while investing in and/or doing business with firms in the developing countries.
With increasing pressure from the public, more and more MNEs claim that they are now engaging in corporate social responsibility (CSR) activities. In so doing, they signal that they are aware of their CSR and they are willing to take action to implement it. The discrepancy between words and deeds in MNEs' CSR activities seems to be, however, so large that many (consumers) have doubts about the real intention of MNEs claiming for being engaged in CSR and the effectiveness of their CSR activities.
Against this background, a recent KCG study by Prof. Holger Görg, Ph.D. (KCG Managing Director), Prof. Aoife Hanley, Ph.D. (KCG Senior Fellow) and Dr. Adnan Seric (United Nations Industrial Development Organization (UNIDO) and KCG External Research Fellow) investigates whether MNEs behave hypocritically or not. More concretely, they investigate whether the behaviour of MNEs that are engaged in CSR activities (either in words or in action through investing in local supplier development) differs from that of other MNEs, both in terms of working conditions in the own firm and their interaction with suppliers. Their analysis, based on a unique firm-level dataset derived from the UNIDO Africa Investor Survey 2010 across 19 Sub-Saharan African countries, shows that MNEs with a local supplier development department, on average, pay higher wages to their employees, suggesting that MNEs active in CSR activities through investing in local supplier development indeed behave more 'responsibly' to their workers than other firms. Moreover, they find that MNEs investing in a local supplier development department are more likely to provide knowledge transfer to their suppliers than other MNEs. Their analysis and findings contribute to the public debate on the effectiveness of MNEs' (claims for engaging in) CSR activities.
Key findings of their study are summarized in a blog article published early October this year. Policy implications are provided in the article as well. Görg and Hanley argue particularly that a pure CSR label may not be sufficient for consumers to determine how much a company really cares about its local suppliers. More information and greater transparency are needed to support fair and sustainable behaviour of consumers that in turn would encourage firms to take their social responsibility more seriously. Their suggestion as to the CSR label complements the finding based on the recent consumer research by Prof. Dr. Ludger Heidbrink (Kiel University and KCG Senior Fellow) that "labels would work better to encourage sustainable consumption if they can be developed in a … trustworthy way". Reliable information and greater transparency can be considered as essential components in strengthening the trustworthiness of CSR labels.
The abovementioned blog article (in German) "Görg, H. und Hanley, A. (2019), Taten statt Worte: Fairness in der globalen Wertschöpfung, Ökonomenstimme" is available here.