KCG Managing Director Holger Görg is Invited to Join a Hearing on Supply Chain Law Today
28th April 2021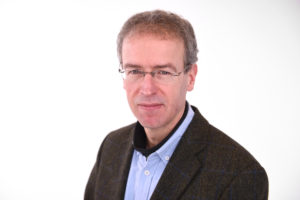 Today there will be a hearing on "Supply Chain Law" in the Environment and Agriculture Committee of the State Parliament of Schleswig-Holstein. Prof. Holger Görg, Ph.D. (KCG Managing Director) is invited to provide his views on this topic. In total, 16 experts and representatives of environmental and development organisations as well as industry/business associations are expected to share their opinion on the topic from various aspects at the hearing.
The hearing is scheduled to start at 10am and can be followed live on ParlaRadio.
The Supply Chain Law is intended to encourage companies to better ensure the compliance with environmental standards and to take more care of working conditions in their global supply chains. To this end, obligations for companies are to be defined, and it is also to be regulated which claims for damages can be asserted against companies in the event of non-compliance with the standards.
Potential benefits and challenges of such a Supply Chain Law for Germany are discussed by Görg, together with Prof. Dr. Ludger Heidbrink, Prof. Dr. Stefan Hoffmann, Prof. Aoife Hanley, Ph.D., and Prof. Dr. Till Requate (all KCG Senior Fellows) in their policy paper "Ein Lieferkettengesetz für Deutschland? (A Supply Chain Law for Germany?)" that was published this February.
They argue that "… it [the law] can help to ensure that socially acceptable working conditions are guaranteed and environmental standards are complied with. Both have a direct impact on the welfare, health and quality of life of workers in global supply chains, and also have a wider impact on the economy, society and environment in the countries concerned."
They also emphasise that "While more detailed monitoring of international supply chains may lead to higher costs for companies in the short term, cost reductions and efficiency gains in production can be expected in the medium to long term. This in turn will increase the competitiveness of German companies in international markets where attention is paid to sustainable production."
Contact:
Prof. Holger Görg, Ph.D. (KCG Managing Director): holger.goerg@ifw-kiel.de ; +49(0)431-8814-258