KCG Involved in a New Large-scale Research Project on Global Supply Chains
5th December 2022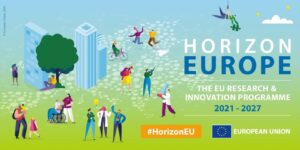 A research team at the Kiel Institute for the World Economy led by Prof. Holger Görg, Ph.D. (Acting President at the Kiel Institute and KCG Managing Director) has received a new grant of almost three million euros from the EU's Horizon Europe Program for a major EU research project: "Rethinking Global Supply Chains: Measurement, Impact and Policy (RETHINK-GSC)". KCG (external) researchers, Prof. Dr. Julian Hinz, Saskia Meuchelböck and Dr. Birgit Meyer, are also involved in the project.
In view of the changing nature of global supply chains (GSC), the three-year project RETHINK-GSC—that officially started in October 2022—will use innovative methods to analyze the effects of supply chains in more detail, and develop new methodologies to quantify the role of knowledge flows and service inputs. The aim of the project is to capture the increasing importance of intangibles in global production and to provide new insights into ongoing and expected changes in GSC.
RETHINK-GSC is a joint project with Görg as project head, the Kiel Institute as the consortium leader and the University College Dublin, the Centre for Economics and Regional Studies, the Università del Salento, the Université Paris Dauphine, Aarhus University, Gdańsk University of Technology, the University of Oslo, the Bruegel, and the Austrian Institute of Economic Research and the Centre d'Information et de Recherche sur l'Économie Mondiale as consortium partners.