KCG Involved in a New DFG Project on Social and Vicarious Consumer Animosity
28th August 2019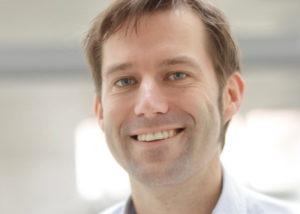 Prof. Dr. Stefan Hoffmann (KCG and Kiel University) will lead a new research project "Me, we, and them: A context-sensitive model of social and vicarious consumer animosity (ME-WE-THEM)", in cooperation with Prof. Dr. Oliver Trendel (Grenoble Ecole de Management) and Prof. Dr. Robert Mai (Grenoble Ecole de Management). Two further KCG Research Fellows will be involved in the research project as partners: Prof. Holger Görg, Ph.D. (KCG Managing Director & IfW) and Dr. Michael S.W. Lee (KCG External Research Fellow & University of Auckland). The project, funded by the German Research Foundation (Deutsche Forschungsgemeinschaft, DFG), will officially start this coming September.
In the three-year research period, the research project aims at better understanding individual animosity decision to avoid harmful implications for societies and the strongly interrelated economies nowadays by considering in the research the potential impact of the social context of individuals and cross-cultural differences on consumer animosity.  It will empirically test the suggested context-sensitive model of consumer animosity to explore cross-national differences as well as the mechanisms, temporal variations, and spill-over effects in social animosity.
The research project strives to answer the following key research questions. How do the level and the impact of the social animosity context vary cross-culturally? How does the social animosity context moderate the influence of the individual animosity drivers on consumption behaviour? Does it occur in an unconscious and automatic manner? What is the role of descriptive norms (i.e., what is usually done by others) in this regard? Have changes in the social animosity context been reflected in changes in individual consumption behaviours over time? Based on the concept of vicarious animosity, the research project will also test, in a series of experiments in a cross-national context, whether and how consumer animosity in one country towards a given target country might affect the home country's relationship with the target country and beyond and whether the attempts of companies or policymakers to reduce animosity towards the target country might backfire by triggering animosity in other nodes of the network.