Julian Hinz will Discuss the African Continental Free Trade Agreement at the 3D Seminar this Thursday
22nd November 2022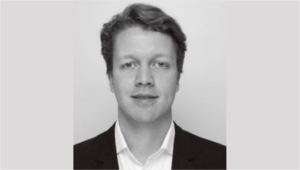 Prof. Dr. Julian Hinz (KCG, Kiel Institute and Bielefeld University) will attend the next Digital Development Dialogue (3D) Seminar on Nov. 24, 2022 to discuss the African Continental Free Trade Agreement (AfCFTA) and whether it would be a boon or bane for the continent. About three and a half years ago, AfCFTA entered into force. The agreement was often considered as an important milestone on the continent's way towards trade liberalization.
Hinz will present a very recent report "Effects of the AfCFTA for German and European Companies" co-authored with colleagues from the Kiel Institute. In light of the AfCFTA's core objective to create a single market for goods, services, capital and natural persons to deepen the economic integration of the African continent, they assess in their report the status quo of trade within AfCFTA economies and between AfCFTA and EU economies, and outline three hypothetical future outcomes of AfCFTA for different levels of trade liberalization.
In addition to Hinz, Brice Adou, Ph.D. (United Nations Economic Commission for Africa/UNECA) will share key insights from another related report from UNECA "Towards a Common Investment Area in the African Continental Free Trade Area: Levelling the Playing Field for Intra-African Investment".
Both speakers will discuss current challenges of the implementation of the AfCFTA and expected benefits for the continent and beyond.
The 45-minute seminar "The African Continental Free Trade Agreement – Boon or Bane for the Continent?" will be held on Zoom on Nov. 24, 2022 at 3pm (CET). To join the seminar, interested participants are kindly asked to subscribe the 3D Seminar Newsletter in advance.
The 3D Seminar is a 45-minute online forum for policy and research exchange organized by the University of Göttingen, in cooperation with the Research Group on Development Economics, the Center for Evaluation and Development, the Development Economics Network Berlin (DENeB), the German Institute of Development and Sustainability (IDOS), the German Institute for Development Evaluation (DEval), the German Institute for Global and Area Studies (GIGA), the Poverty Reduction, Equity and Growth Networks (PEGNET) and the Bernhard Nocht Institute for Tropical Medicine (BNITM). At the seminar two speakers – one researcher and one practitioner – touch upon key topics in development policy with the goal of stimulating a meaningful dialogue across the theory and practice divide. The 3D Seminar takes place roughly once per month on Thursdays at 3pm (CET/CEST).