Holger Görg as Panellist at the Upcoming OECD Global Forum on International Investment
2nd March 2017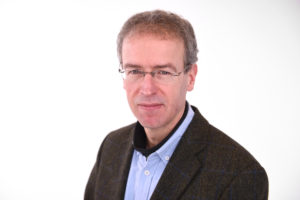 The OECD Global Forum on International Investment (OECD-GFII) 2017 with the overarching topic "Addressing the Challenges of Globalization: Towards a Society-centred Investment Policy Agenda" is going to take place on March 6th at the OECD Conference Centre in Paris, France. Holger Görg, Managing Director of the KCG, will act as a panellist in the session "Towards an Investment Policy Agenda that Supports Inclusive Globalization" to share his views and discuss with other experts in the field about a potential research and policy agenda in support of the development and implementation of a more inclusive international investment policy in the long term.
The OECD-GFII has been held regularly since 2001. It brings experts and decision makers from academy, business, policy and civil society worldwide together to discuss about current and emerging international investment challenges and search for suggestions and insights to "promote open, transparent and rules-based investment policy frameworks for growth and sustainable development worldwide (OECD-GFII Website)".
The OECD-GFII 2017 aims at exploring "options for achieving a fairer globalization with a particular focus on the international investment policy regime and investment rule-making (OECD, 2017)". Panellists and participants are expected to discuss with each other about potential options in this regard across three key dimensions: openness, responsibility and inclusiveness.
More information about the OECD-GFII 2017 can be found here.