Holger Görg Gave an Interview on Globalization and World Economic Forum 2018
25th January 2018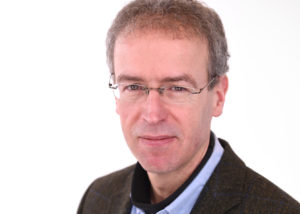 Holger Görg, Managing Director of the Kiel Centre for Globalization, gave an interview on globalization and World Economic Forum 2018, shortly before it takes place from Jan. 23 to Jan. 26. During his interview, conducted by SR 2-Moderator Thomas Shihabi, Görg argued that Globalization is one of the key factors that has helped a great number of people in the world to get rid of a life below the poverty line since decades. They benefitted from the intensifying globalization through new opportunities provided to the individuals and firms in the emerging and developing countries to become more integrated into the world economy.
He emphasised that there are, of course, not only winners but also losers and undesirable side effects of the intensifying globalization. Globalization is an adjustment process. In this process, some traditional jobs were/will become less and less relevant, while new jobs are/will be created. The key challenge is to design and implement visionary economics policies that help those who suffer from the globalization and, for example, lose their jobs, learn new skills that are required for the newly created jobs.
In his interview, he also briefly gave his view on how likely the US under Trump may have a more conservative foreign trade policy and what it may mean for the world economy. Donald Trump, the US President, will give a closing speech at the World Economic Forum on Jan. 26, 2018.
The complete interview (in German) can be accessed here.