Görg: "The Supply Chain Law has become a Bureaucracy Monster"
2nd January 2023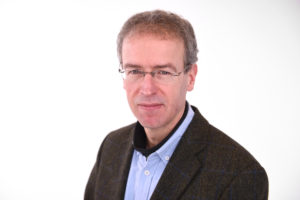 Prof. Holger Görg, Ph.D. (President of the Kiel Institute for the World Economy & Managing Director of Kiel Centre for Globalization) comments on the Supply Chain Due Diligence Act, which comes into force on January 1, 2023.
"The Law has become a bureaucracy monster that neither promotes its acceptance among the companies affected nor has much to do with the basic idea of the Law. Companies with more than 3,000 employees currently have to slog through and answer a 400-question catalog from the Federal Office of Economics and Export Control.
The basic idea of the Law is actually simple: From a business ethics perspective, companies here bear a certain degree of responsibility for labor, social and environmental standards in supplier companies. The duty of care that applies within the company itself is transferred to the supplier company when production is outsourced. By cooperating with suppliers, these standards can – if necessary – be improved. This has advantages for the suppliers and their employees, who benefit from better working conditions and social standards. German companies also have advantages because, simply put, satisfied workers in supplier companies produce better products. This improves quality and efficiency.
This idea has little to do with filling out long questionnaires that also ask what companies are already doing or not doing. It is not just about compliance, which is shown by ticking certain boxes, but rather about cooperation between companies and suppliers.
This is where politics can and must provide support. Not by designing new questionnaires, but in two areas:
First, it can support the training of suppliers so that they can implement higher standards. After all, in addition to company-specific training needs, for example on the use of certain technology, there is also a great need for more general topics. These include, for example, the implementation of current safety standards, proven personnel concepts, the latest environmental technologies or information on sources of financing.
Second, the implementation of the Law should be accompanied by an information campaign and a label "Made with care" (or something similar). The implementation of the cooperation means costs, which are to some extent offset by the better quality of the supplies. Nevertheless, both the better quality and the increased costs may justify a price premium. To this end, a label should be created to indicate nationally and internationally the higher quality and better conditions of goods produced under the Supply Chain Law. This would make the Law, with an appropriate label, a competitive advantage for companies that implement it.
These two aspects are much more important than designing and evaluating a questionnaire with 437 questions."
Contact:
Prof. Holger Görg, Ph.D. Holger.Goerg@ifw-kiel.de; +49(0)431-8814-258
Further information: