Germany Should Stay Open to Foreign Direct Investments
12th February 2019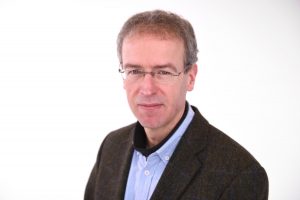 The amendment of the German Foreign Trade Regulation adopted by the German government on December 19, 2018 aims at tightening the rules on foreign direct investments (FDI) in Germany. The amendment lowers the threshold for screening FDI from non-EU investors in Germany from 25 percent to 10 percent – even lower than the usually discussed 15 percent in the public debates. This makes it possible for the German Federal Ministry of Economic Affairs and Energy to scrutinize FDI if they intend to buy at least 10 percent in firms operating in defence- and security-related sectors and in the area of critical infrastructure, with the latter now also includes the media industry.
Better ensuring the national and public security in Germany is the key reason behind the amendment. In his article published in the Handelsblatt in October 2018, Prof. Holger Görg, Ph.D., KCG Managing Director, indicated that lowering the threshold for FDI screening can easily give an impression as if Germany turns to have a more reserved attitude towards FDI. He emphasised that hindering FDI would not be in Germany's economic development interest. He made it clear that Germany should stay further open to FDI.
It remains to be seen how the amendment that came into force in late December 2018 may affect Germany's attractiveness as a FDI destination for investors worldwide and thus have certain impacts on the German economic development in the long run.
The abovementioned article (in German) "Görg, H. (2018), Deutschland muss offen bleiben, Gastbeitrag, Handelsblatt, 03.10.2018" can be found here.