Free Trade is not just a Matter of Tariffs
19th April 2018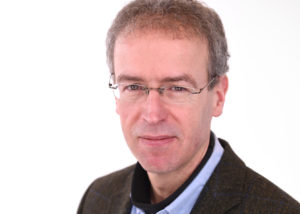 International Trade is an essential element and a key driver of the strongly intensifying globalization over the past decades. When discussing how to promote free trade, many tend to focus on how tariffs on cross-border traded goods can be (substantially) reduced over time. Thus, firms and countries were/are particularly concerned about the recent decisions of President of the United States (US) Donald Trump to impose heavy tariffs on steel, aluminium and eventually other imports into the US.
Tariffs, however, are not the only factor that hinders free cross-border trade. There have been a great number of non-tariff trade barriers as well. They hinder frictionless trade to different degrees and their effects should not be ignored. Still, international negotiations tend to focus on plans to reduce tariffs. How non-tariff trade barriers may be better tackled, is an issue that was much later addressed in the international negotiation processes. One of the substantial milestones achieved in this regard is the conclusion of the Trade Facilitation Agreement in 2013 that came into force in 2017. The agreement aims at reducing bureaucratic delays and red tape on borders to facilitate cross-border trade, including imports, exports and goods in transit.
Prof. Holger Görg, Ph.D, Managing Director of KCG argued in his interview by D+C (Development and Cooperation) in February, 2018 that "trade facilitation may even be more important than reducing tariffs." He indicated that a great number of government agencies are generally involved in border control and bureaucratic processes dealing with cross-border trade – about 15 agencies per country on average, while there are also countries like Nigeria, where 50 agencies are involved. Going through all agencies to receive corresponding approvals would result in a long waiting time that products cannot be delivered to their markets timely. The uncertainty related to the bureaucratic procedures makes it also difficult for firms to plan in efficient ways. All these result in unnecessary waste in resources and higher transaction costs that is not beneficial for not only traders but also customers who may need to wait for a longer time and pay higher prices for the products they order.
Measures to reduce red tape on borders to facilitate trade suggested in the concluded Trade Facilitation Agreement include, for example, measures to reduce documentary and data requirements, to lower the physical inspections and examinations, to expedite the movement, release and clearance of goods, and to allow single customs declaration for all imports or exports in a given period etc. WTO member countries are encouraged to implement at least some of the measures to help facilitate cross-border trade. They are encouraged to better ensure efficient and effective cooperation between customs and other appropriate authorities which are involved in the processes dealing with the importation, exportation and transit of goods as well. The gradual implementation of these measures in WTO member countries worldwide is crucial for fostering trade and globalization in the future.
The interview mentioned above can be found here.