External Research Fellows Join the KCG
27th July 2017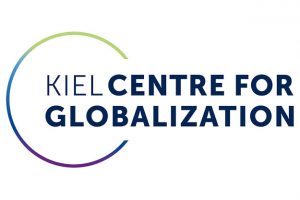 Nine excellent researchers from different universities and research organizations join the KCG as External Research Fellows: Prof. Alexander Wright Cappelen Ph.D. (Norwegian School of Economics, Norway), Prof. Sourafel Girma Ph.D. (University of Nottingham, UK), Prof. Dr. Stephan Kroll (Colorado State University, US), Dr. Michael Lee (University of Auckland Business School, New Zealand), Dr. Birgit Meyer (University of Vienna, Austria), Prof. Dr. Philipp M. Richter (Technische Universität Dresden, Germany), Adnan Seric Ph.D. (UNIDO, Austria), Prof. Ulrich Wagner Ph.D. (University of Mannheim, Germany), and Prof. Juelin Yin Ph.D. (Xi'an Jiaotong-Liverpool University, China).
Some of these KCG External Research Fellows have already engaged in joint research cooperation with KCG team members since years with joint papers published in internationally renowned journals as key outcomes. Their official integration into the KCG research network as KCG External Research Fellows is expected to help both sides explore further cooperation opportunities and facilitate joint work in the future.
With their extended knowledge, expertise and research experience in different research fields related to various aspects of the global supply chains, more intensive joint research cooperation with the KCG External Research Fellows in the future is expected to support a sound and sustainable development of the KCG in general and to strengthen its research activities and to increase its societal and economic-political impact in particular in the long term.
More information about the KCG External Research Fellows can be found here.