European Parliament Study on EU-China Trade and Investment Relations by BRUEGEL and IfW Available Online
2nd July 2020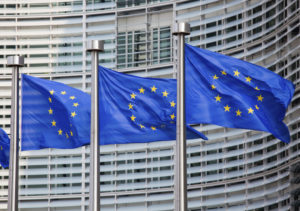 On July 1 Germany took over the Presidency of the Council of the European Union for the next six months. Under the overarching objective "Together for Europe's Recovery", Germany aims at working with all EU Member States to jointly overcome the challenges of the COVID-19 pandemic, to support Europe's economic recovery, to encourage innovation, social cohesion, solidarity and sustainability in Europe, to strengthen the European community of law and values as well as to further strengthen Europe's role in dealing with global affairs (German Federal Ministry of Foreign Affairs, 2020).
One key issue here is how to further develop the EU-China relationship. This is a challenge for the EU considering the substantially intensifying and increasingly complicated economic interlinkages between the EU and China over time. The fact that China is not only an economic partner but also a system rival for the EU, as mentioned by Heiko Maas (German Minister of Foreign Affairs) in an interview with DPA on the Germany's Council Presidency, the transatlantic partnership and the United Nations Security Council, makes this issue even more difficult to be well handled with.
Focusing on the trade and investment relations between the EU and China, a recent study "EU-China Trade and Investment Relations in Challenging Times" jointly prepared by BRUEGEL and the Kiel Institute for the World Economy examines some key aspects related to the EU-China economic relationship. The key aspects analysed include the EU-China trade and investment relations, trade policy, WTO reform, the role of state-owned enterprises and China's key strategic projects such as the Belt and Road Initiative (BRI), the Social Credit System (SCS) and the Made in China 2025. The study provides an overview of some key development in the EU-China economic relations over time. It contributes to developing a better understanding of challenges facing EU, while it tries to search for better ways to best work and cooperate with China now and in the future. The study also contributes to encouraging related discussions and debates on how to advance and/or restructure the cooperation relationships between the EU and China in economic affairs and beyond.
This study "EU-China Trade and Investment Relations in Challenging Times by experts from BRUEGEL (Alicia Garcia-Herrero, Guntram Wolff, Jianwei Xu, and Niclas Poitiers) and from IfW (Gabriel Felbermayr (also KCG), Rolf J. Langhammer, Wan-Hsin Liu (also KCG) and Alexander Sandkamp (also KCG))" was prepared for the European Parliament's Committee on International Trade (INTA). The study is available on the European Parliament's online database, 'ThinkTank'. Copyright remains with the European Parliament at all times.