Aoife Hanley discusses Chances and Challenges of China's Energy Transition for German SMEs
8th November 2021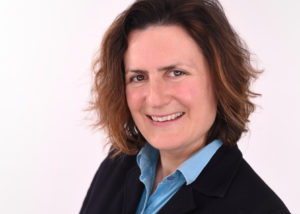 According to the Paris Agreement negotiated at the 21st United Nations Climate Change Conference, COP21, in 2015 and signed afterwards, the countries involved are expected to give updated national pledges every five years to enhance their nationally determined contributions to help limit the greenhouse gas emissions and mitigate climate change. First such official updates are thus expected at the 26th United Nations Climate Change Conference, COP26, that is currently held in Glasgow in United Kingdom.
China, the nowadays largest greenhouse gas emitting country in the world, plays a critical role in determining the global efforts to mitigate climate change and strongly affecting their success. Since China's President Xi Jinping does not attend COP26, it may make it more difficult for COP26 to reach a significantly updated climate deal.
Against this background, KCG Senior Fellow Prof. Aoife Hanley, Ph.D. and her co-author, Prof. Limin Du, Ph.D (Zhejiang University, China) briefly discuss in their recently published paper China's energy transition and whether such a transition can be a chance or a challenge for German small and medium-sized enterprises (SMEs). They argue that power outages in China affect every company there, including affiliates of MNEs. Du and Hanley also consider the role of China's Belt and Road Initiative (BRI) in their discussion and show with examples of business opportunities that the BRI can bring to German firms.
More information about the article "Du, L., and Hanley, A. (2021), China's Energy Transition: Problem or Possibility for the German Mittelstand?,  Expert Contribution, 04.11.2021, Deutscher Mittelstands-Bund (DMB)" can be found here.  The article is also available in German.
Contact: Prof. Aoife Hanley, Ph.D., +49-(0)431-8814-339; Aoife.hanley@ifw-kiel.de