A New KCG Paper on Foreign Trade and Sustainable Business Practices in Ghana is Published Today
5th October 2020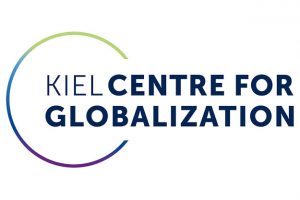 Foreign trade and sustainability is high on the political agenda. German and international policy-makers undertake increasing efforts to use trade policy more effectively for sustainable development purposes. A growing toolbox is meant to facilitate these policy aims, including sustainability chapters in trade agreements, sustainable value chains and sustainability standards. Meanwhile, scientific evidence on how trading activities impact on firms' sustainable behaviour is limited.
This question is addressed by researchers from the Kiel Institute for the World Economy and the University of Ghana in a recent study "Foreign Trade and Sustainable Development in Ghana". The study provides new empirical evidence on the link between business sustainability and firms' engagement in international trade, using a survey database for more than 400 Ghanaian firms spanning 2013-2015, plus four case studies based on interviews. This unique information source provides a previously untapped wealth of information on various aspects of business sustainability in a Sub-Saharan African country. The key findings of the study are summarized in this policy paper.
The study is a key output of the KCG research project "Trade and Sustainable Development in Ghana" in cooperation with Dr. Charles Ackah (Institute of Statistical, Social and Economic Research, University of Ghana, Accra). The project was supported by the German Federal Ministry for Economic Cooperation and Development (BMZ) and the Deutsche Gesellschaft für Internationale Zusammenarbeit (GIZ GmbH).
The abovementioned paper "Ackah, C., Görg, H., Hanley, A., and Hornok, C. (2020), Foreign Trade and Sustainable Business Practices – New Evidence from Ghana, KCG Policy Paper No. 6" is available here.